Cast & Crew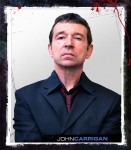 John Carrigan is Detective Chief Inspector James McGavin
Alongside mainstream Film and TV, with credits including "The Brittas Empire" and "The Bill".
John is no stranger to webseries following guest appearances in "Star Trek: Phase II" and "Star Trek: Of Gods And Men". John was also featured in the award winning western short, "Cowboy Creed" from Runic Films and will soon be seen making appearances in "Star Trek: Renegades".
As well as an actor, John is also an accredited SiFu in the art of Jeet Kune Do, the martial art form by Bruce Lee.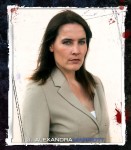 J Alexandra Marriott is Detective Inspector Caroline Silvers
Her extensive CV boasts roles in such British TV as "Casualty" and "Torchwood"  amongst recent appearances in US Drama such as "Elementary". She has also been seen in Ridley Scott's "Robin Hood" plus the upcoming "The Monuments Men" from director, George Clooney. As well as acting she is an able stunt performer having worked within a wide variety of fields.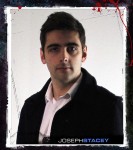 Joseph Stacey is Detective Constable Richard Mills
Fresh faced and up and coming actor, Joseph has already got his feet wet with a wide variety of features and shorts including independent award winning film, "Last Night at Emilio's".
Paul Flanagan is Detective Chief Superintendent Charles Spender
Paul's work in the industry has spanned multiple decades and has appeared in a multitude of programmes such as "Red Dwarf" and "Hollyoaks" plus major blockbuster credits that include recently "Harry Potter and the Deathly Hallows" and "Wrath of the Titans".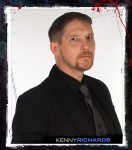 Kenny Richards is Carl Southwark
East Yorkshire actor, Kenny has years of experience ranging from TV to Film, Stage and even Music. Furthermore, Kenny is also a trained Martial Artist which adds to what Kenny declares the meanest role of his career as one of Humber City's villains.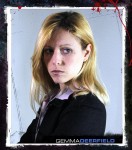 Gemma Deerfield is Dr. Joanna Winters
A strong and versatile actress her credits have included works for the National Geographic's "Mystery Files", the award winning short "Buzz Dish" directed by Dave Spikey as well as Humber City creator, Peter Goundrill's debut short, "Fresh Canvas".